Strobe Lights
Rotating Halogen Beacons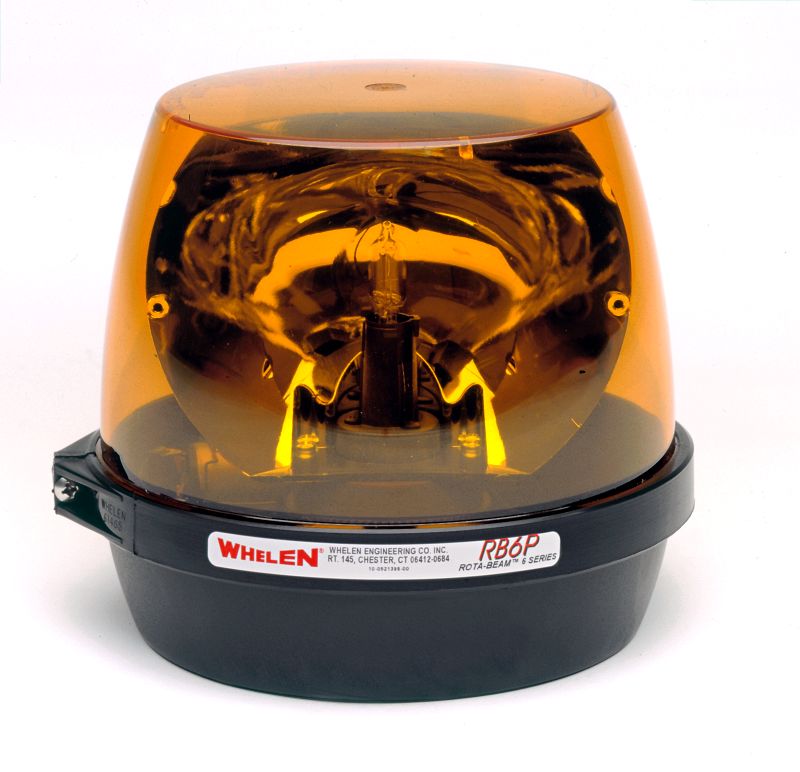 A versatile mid-sized beacon perfect for utility, maintenance, fire and rescue applications. Its straightforward, relampable design is easy to install and easy to service.
When used in pairs, meets NFPA Photometric requirements for Zone C, Upper, installations.
New reflector design and larger size (5.50W x 4.30H) for rotating beacon maximizes lighting performance.
Rotating beacon and directional halogen lightheads both use snap-in 50 Watt halogen lamps.
Built-in 700 Series directional lighthead available in flashing halogen, linear strobe or LED.
Directional halogen lighthead includes integral electronic flasher circuit .700 Series linear strobe, furnished with non-fluted lens produces exceptional wide angle light pattern. (Strobe lighthead requires Whelen remote strobe power supply, purchased separately.)
Fixture for combination/flat/permanent mounting, offers installation economy and eliminates body panel cutouts for directional lightheads.
Available in natural or polished aluminum finish.
Available in 12 or 24 VDC.
Domes and lenses for NFPA application in Red, Amber or Blue only. Refer to our NFPA 1901 Specification Lighting Packages booklet for further details.