+1 630-966-8992 | Contact Us
Safe T Plus Steering Controls | Strobe Lights | Personal Strobe Light | LZ kit | Physical Mobile Radio Security | Radio Cage | Slide Lock | King Pin Lock | Pintle Hitch Lock | Skid Lock | PortaSafe | Aerial Work Platform Control Module Security Lock | Universal Preheaters | Professional Debris Picker | EZ Reacher® | YouTube Channel
---
Strobe Beacons
1500 Series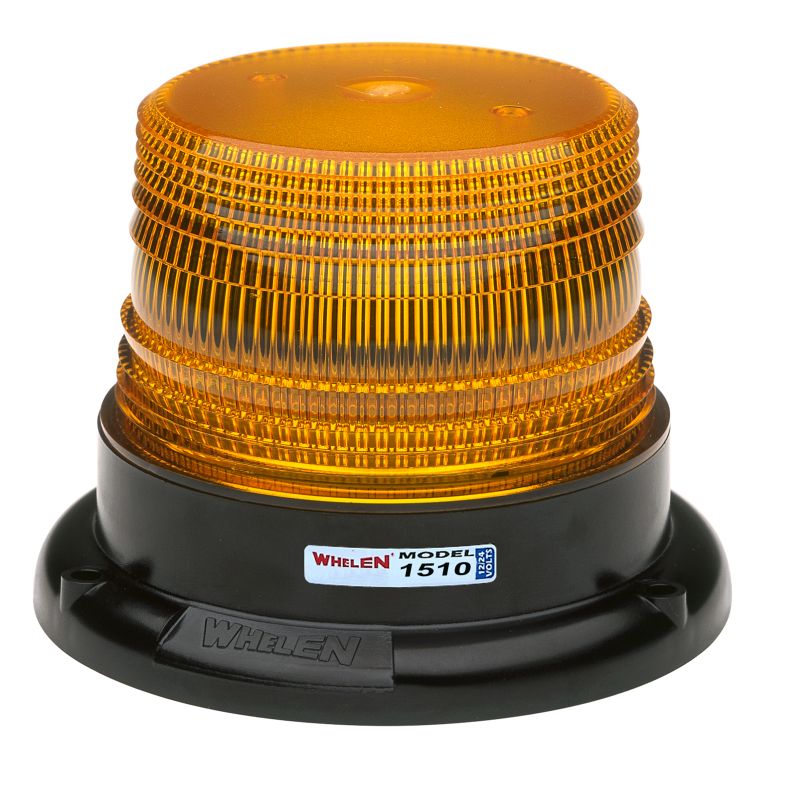 Available in 10 watt single flash model 1510
Compact, durable and dependable for light and medium duty applications.
Ideal when used as a flashing beacon for basic protection, position identification and presence warning on non-construction utility vehicles and in-plant material handling equipment.
Modular design with three interchangeable parts: lens, power supply and base (Model 1510 also has a relampable strobe tube).
Easy to service.
1500 Series strobes feature a non-corroding polycarbonate base and new Twist Lock dome.
2000 Series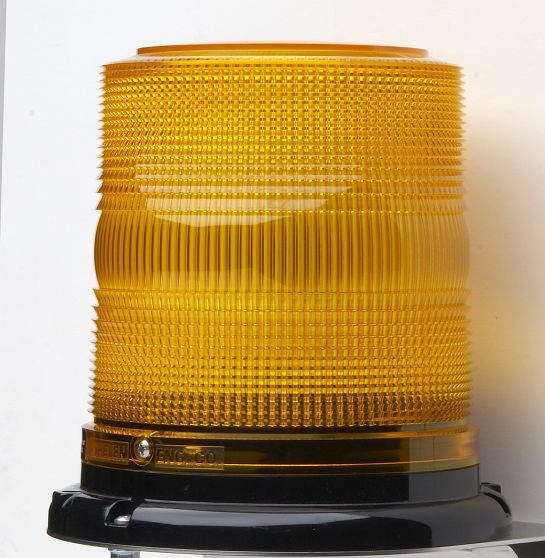 Fully enclosed base: Sturdy polycarbonate base or cast aluminum base, all strobe power supplies are encased within the base itself for added protection against moisture and vibration.
Silicone coated power supplies: For added protection against the elements, all strobe power supplies are double dipped in a uniquely formulated silicone mixture before being secured into the base enclosure.
External flange mount, internal secure mount, or pipe mount all in one: All 2000 Series strobe beacons come standard with a base that allows you to either:
3 knock out holes for permanent 'secure mount'
a sturdy built-in flange to externally mount beacon (except on cast base model)
a built-in 1 inch pre-threaded pipe mount
Older style strobe beacons have been rendered obsolete as there is no longer a need for external hooks, base plates or inconvenient and expensive pipe adapter kits.
New optic, interchangeable domes: All 2000 series strobe beacons are now equipped with the newest state-of-the-art single lens optics to optimize their light output.
All beacons utilize the same low and high domes for ease of interchangeability.
All six safety colors are available: amber, clear, blue, red, green and purple.
Easy access for modular parts replacement: After removing two screws from the outer dome, you are able to easily access either the flashtube or the strobe power supply without removing the beacon from your roof.
Warranty: All Whelen Value 2000 Series strobe products offer a 3 year (from date of manufacture) or 2 year (from date of purchase) warranty on all strobe power supplies, and a 6 month warranty on all flashtubes.
All models 12/24 VDC operation.
Multiple flash patterns and high/low intensity control available with Models 2015 and 2022.
Low current consumption, reverse polarity protection.
---
About ETIP, Inc.

Veteran Owned Small Business
Press / Media | ETIP Store on ebay | ETIP Videos | About ETIP, Inc. | Freight / Shipping | Contact Us
We reserve the right to change product specifications at any time without notice and without obligation.
Copyright © 1998-2018 • www.etipinc.com • All Rights Reserved • Terms of Use
E TIP, Inc. • P.O. Box 83 • North Aurora, IL 60542 • 630-966-8992 • Fax: 630-801-9569
We accept Visa, Master Card, PayPal, purchase orders and credit terms (for qualified applicants).